Receive an impression of our Company
News & current Topics
Global Harmonized System for Dangerous Goods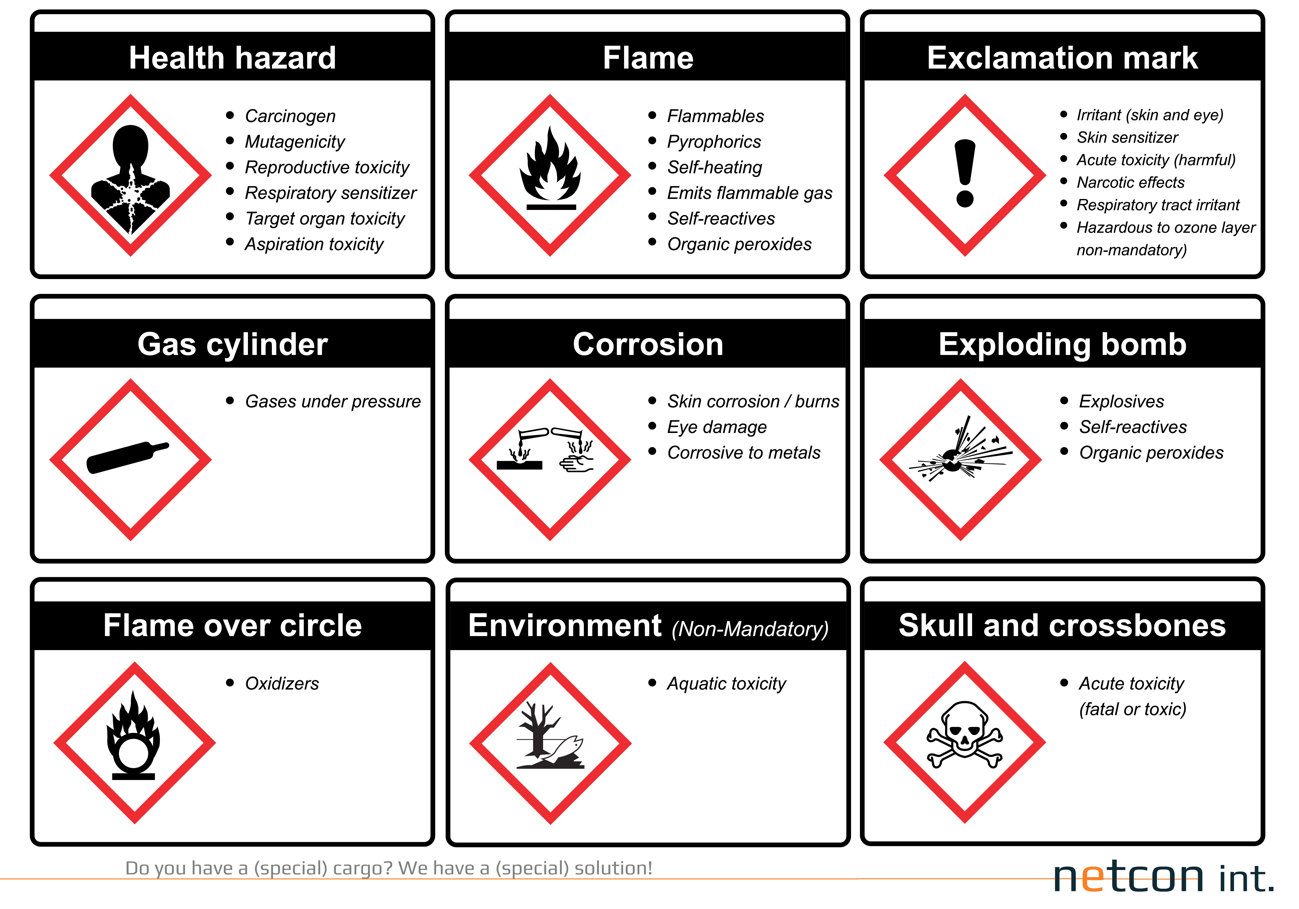 netcon int. GmbH – Defense & Explosives

Global Harmonized System for Classification and Marking of Chemicals
Before introducing them onto the market, all chemicals are subject to mandatory classification and labeling by identifying their hazardous substance properties and labeling them with the respective hazardous symbols in order to protect humans and the environment from negative effects when handling these chemicals.
As there are different systems of classifying and labeling chemicals around the world, it can happen, that a substance or mixture of substances is classified and treated as hazardous material in one country, but not in another. This fact does not only leads to problems in international transport or trade, but also with consumers and in occupational safety.
Therefore, the aim of the GHS (Globally Harmonized System) is to create a globally standardized system for the classification and labeling of chemicals. Wherever the GHS is introduced, even it is in China, the USA, or Europe, chemicals will be classified and labeled according to uniform criteria in the future. For example, if there is a substance that is toxic or dangerous to the environment, then it will be marked with the same symbol, worldwide.
Source - Umwelt Bundesamt, Germany
Do you have a (dangerous) cargo? We have a (safe) solution!
#netconinternational #dangerousgoodstransport #ADRtransport #dangerousgoodslogistics # explosiveslogistics


IATA-compliant dangerous goods packaging and documentation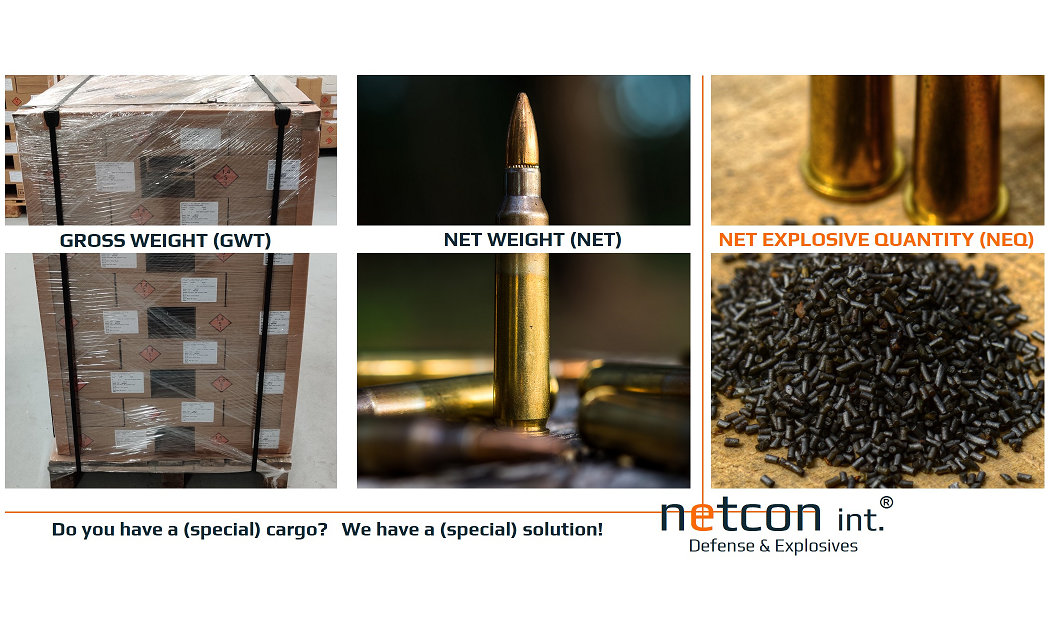 netcon int. GmbH – Defense & Explosives
When it comes to the transport of explosive substances, articles, and pyrotechnics – in short, the transport of materials of dangerous goods class 1 – the parties involved facing a huge amount of regulations, guidelines, and laws (Explosives Act, ADR, IMDG, weapons law, Hazardous Goods Transport Act, etc.).
An important indicator for materials of dangerous goods class 1 is the net explosive mass (NEM) also known as net explosive quantity (NEQ). This figure provides information about the proportion of the pure explosive substances that the article, objects, or substance contain.
Based on the net explosive quantity, various storage and transport requirements are defined such as the corresponding UN dangerous goods packaging, the equipment of the vehicle, the training requirements for the driver, or the relevant dangerous goods documentation. However, the net explosive mass can also have an impact on the transport route itself if, for example, transport is only allowed in a cargo aircraft or the port authorities of certain ports prohibit the handling or transit of defined NEQ quantities.
It is simply explained using the example of ammunition:
The completely packed ammunition (left picture) including the outer packaging, inner packaging, and of course the ammunition itself, is indicated with the gross weight. The pure product (middle picture), namely the ammunition as it is fired (case, projectile, propellant charge, percussion cap), is indicated with the net weight. The propellant powder with which the projectile is driven out of the case (right picture) is given as the net explosive mass.
It is interesting that the net weight of certain goods can also be the same as the net explosive mass. This is the case when, for example, the pure propellant powder is shipped for the manufacture of ammunition.

Do you have a (dangerous) cargo? We have a (safe) solution!
#netconinternational #dangerousgoodstransport #ADRtransport #dangerousgoodslogistics # explosiveslogistics


IATA-compliant dangerous goods packaging and documentation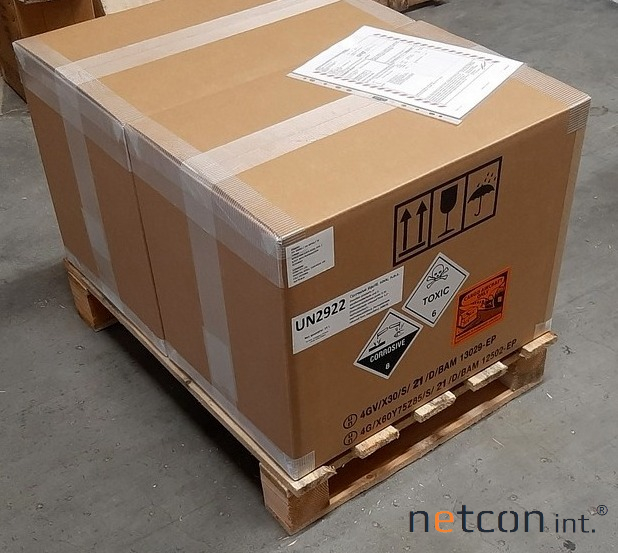 netcon int. GmbH – DG Industrial
Many European-based manufacturers and/or senders of dangerous goods have staff with the necessary training and training certificates for processing and implementation in accordance with ADR / or IMDG regulations, but not for packaging and documentation in accordance with the international IATA regulations for shipping dangerous goods by air. For this mode of transport, separate, cost-intensive, and complicated certifications are necessary, which means that the involved parties sometimes facing major challenges or do not even send their goods by air and switch to other modes of transport. This in turn can lead to significant competitive disadvantages. In addition, the IATA regulations are significantly stricter and the exemption limits are significantly lower. This means that almost all dangerous goods must be packed and appropriately recorded by certified personnel in accordance with the IATA regulations and with UN-certified packaging material.
As part of our international air freight solutions for dangerous goods and goods of all kinds that require approval (ammunition, chemicals, pyrotechnic objects, etc.), netcon int. GmbH also offers its customers IATA-compliant packaging and the issuance of an IATA dangerous goods declaration, the so-called Shippers Declaration of Dangerous Goods. Here we have a well-established network of airport-related contact points within Germany as well as on the European level, through which we can ensure short and efficient routes as well as professional and careful processing.
From ADR-compliant transport and documentation from your warehouse to IATA-compliant packaging, marking, and documentation to international air transport and delivery to the destination - worldwide.
Convince yourself of our extensive service portfolio and do not hesitate to contact us.
Our team is at your disposal!

Do you have a (dangerous) cargo? We have a (safe) solution!
#netconinternational #dangerousgoodstransport #ADRtransport #dangerousgoodslogistics # explosiveslogistics


A specialist in international ADR-/dangerous goods transports
netcon int. GmbH – DG Industrial
The European and worldwide transport of dangerous goods by road is complex in many respects and regularly poses major challenges for the economic operators involved.
The transport of dangerous goods is regulated on a national level by sea, land, and air by the Hazardous goods transport act (GGBefG) and in conjunction with the ADR (European agreement on the international carriage of dangerous goods by road) on an international level.
In order to be able / allowed to transport a dangerous substance or object commercially, it must be clearly classified. Basically, dangerous goods are class – divided into nine different classes of dangerous goods, while some of them can be further divided into subclasses and compatibility groups – e.g. Class 1 "Explosives"; Division 1.1 "Substances or objects which are capable of mass explosion"; compatibility group D " detonating explosive substance or black powder" – 1.1D.
You can find a detailed overview of the various dangerous goods classes under the following link in our INFOPOOL.
Each dangerous good is additionally provided with a unique UN number (also called substance number), which means that, in addition to the generally applicable dangerous goods regulations, individual regulations for a specific dangerous product can also be determined. These provisions relate, for example, to ADR-compliant dangerous goods packaging, documentation (e.g. transport documents according to ADR), mixed loading bans, marking and labeling of packages, containers, and vehicles, permitted quantities, training of the personnel involved, features and certification of the vehicles and equipment.
In short, the ADR dangerous goods regulations control in detail all factors that have an influence on the safe transport of dangerous goods, and these are also strictly monitored by the controlling authorities.
In addition to the ADR dangerous goods regulations mentioned above, there are in many cases additional regulations and legal bases that must be considered for the transport of dangerous goods. For example, the national explosives act applies to the transport of pyrotechnics/explosives (dangerous goods class 1), the REACH regulation and, if applicable, the dual-use regulation for chemicals, the national or international waste law for goods declared as waste or the explosives and weapons law act for ammunition.
Here it is important to mind once again that not all regulations apply across Europe and that many laws are regulated at the national level. In the case of transit through different EU states, for example, this means that the goods/transport are confronted with different legal situations, all of which must be brought into line.
The department "DG – Industrial" at netcon int. GmbH is familiar with the handling of international ADR / dangerous goods transports for several years and has a wide range of specialist knowledge, a comprehensive wealth of experience, and well-known reference projects in international transport.
In addition to the pure transport service - from sprinter vehicle to 40t box trucks - netcon int. GmbH also offers its customers the Europe-wide application for transport permits, ADR-compliant packaging, and documentation, the temporary storage of dangerous goods of various classes as well as the planning and processing of more comprehensive and permanent transport solutions.
We would be pleased to answer any questions you may have - contact us.
Do you have a (dangerous) cargo? We have a (safe) solution!


#netconinternational #dangerousgoodstransport #ADRtransport #dangerousgoodslogistics # explosiveslogistics


A personal audience with the president of Senegal
netcon int. GmbH – Fine Art Logistics
As part of an international Art and Exhibition Project of the artist Heinz Mack in Dakar (Senegal), the artist himself and the organization team - including Geuer & Geuer Art Gallery, netcon int. GmbH Fine Art Logistics, UNESCO ambassador Ute Ohoven, the German ambassador as well as the art expert and moderator Wolfram Kons - were invited to a personal audience with President Macky Sall in the presidential office.
Needless to say that it was a special honor for everyone involved which we want to draw attention to again retrospectively via our newsfeed. The exhibition in the IFAN Museum of African Arts itself took place with a great public interest and showed a colorful mixture of the artist's repertoire - paintings, statues, installations - as well as a small collection of historical, African masks and statues.
The current head of government Mahammed Boun Abdallah Dionne opened the exhibition together with the artist Heinz Mack, the German ambassador Stephan Röken and Dirk Geuer from Geuer & Geuer Art. The opening ceremony was broadcasted live on the Senegalese television.
netcon int. GmbH Fine Art Logistics accompanied the exhibition from nail to nail and performed its complete variety of services in addition to the pure transport services such as seaworthy packaging, customs clearance in Germany and Senegal, insurance of the artworks on their transport route as well as the de - /
installation works. An exciting and challenging project for all involved.
We are looking back to a very unique and challenging exhibition, with great people involved, and we are looking forward to the next common project - anywhere in the world!

#netconint. #fineartlogistics #arttransport #exhibitiontransport #specialgoodslogistics #artexhibition
Official trademark registration of "Fine Art Logistics"
netcon int. GmbH – Fine Art Logistics
Since its foundation in 2016, netcon int. GmbH is specialized in international transport- and project solutions of sensitive goods, goods subject to permission, and hazardous materials.
This specialization is based on various years of experience in international project- and transport-management solutions of explosives and pyrotechnics (class 1), hazardous goods classes 2-6, 8, 9 (ADR-Goods) as well as other sensitive goods from the sector of hazardous and non- hazardous waste materials, defense equipment, and cultural goods.
Despite the fact that all of these goods mutually require a very sensitive handling and in-depth knowledge about packing and packaging, documentation as well as legal and individual requirements during the export, import or transit processings by air- and ocean freight, there are still very clear differences between industrial and cultural goods.
Due to these different requirements and the extraordinary demand for our logistical services, netcon int. GmbH decided to separate the two business divisions structurally at an early stage and divided them into the "Fine Art Logistics" and "DG – Industrial" business divisions.
With this step, we ensure that we can offer our customers a safe, reliable, and solid logistics-service, not only in regards to the transport itself but also in regard to the structural requirements of a reputable art transport company.
In line with this, in the future, we will handle the entire spectrum of international art logistics with our now officially registered brand "Fine Art Logistics". We're offering our clients the whole range of logistics services such as professional art packing and packaging, storage of artworks, international art transports by ocean freight, air freight, rail or road as well as the involved customs formalities or project handling of extensive art exhibitions on an international level.
We are proud of the official entry in the German patent and trademark register and looking forward to the coming projects.

#netconint. #fineartlogistics #arttransport #exhibitiontransport #specialgoodslogistics
Logistic projects & supply chains – we keep on working!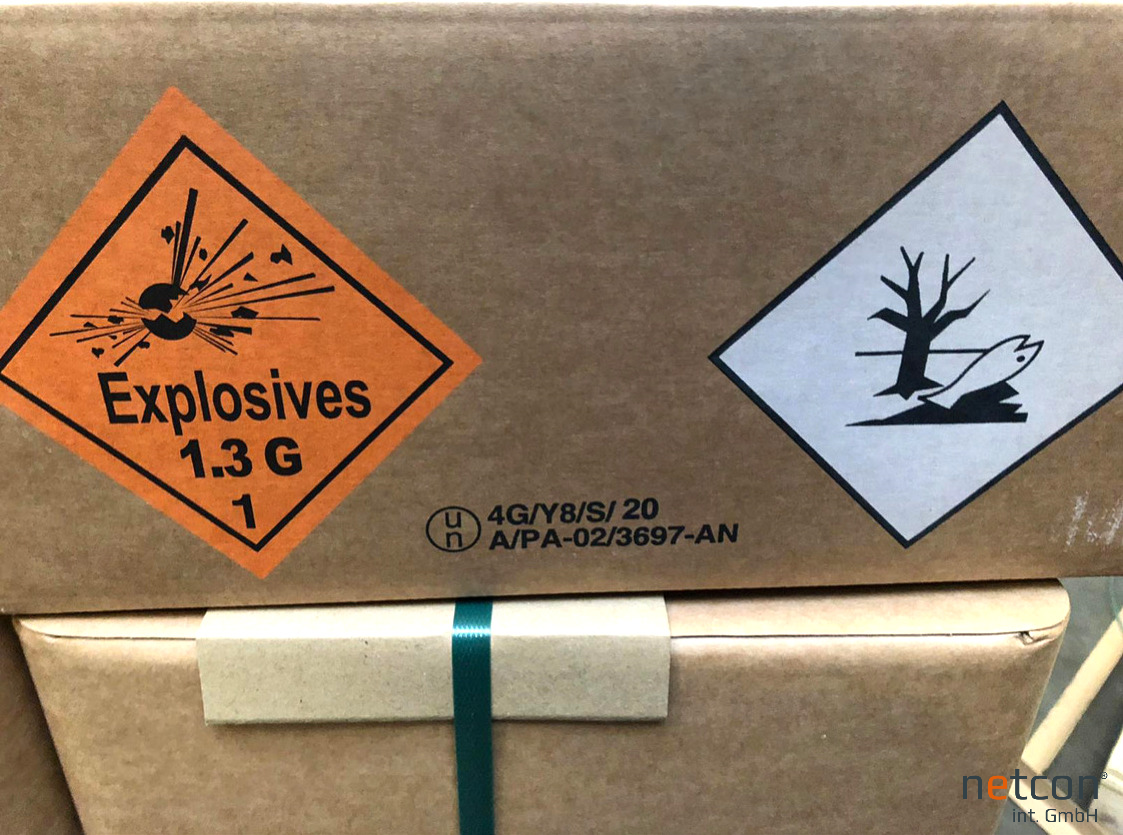 netcon int. GmbH – DG Industrial
The global Covid-19 crisis is causing major economic losses in both the German and international markets and companies worldwide facing extraordinary challenges and problems.
A lot of companies from trade and industry are forced to partially or completely shut down production or trade which leads to losses for both the companies themselves as well as their partners from the supply and service industry.
The logistics industry is also affected by the current situation and has to struggle with the effects. The global market is weakened and tonnage in the land-, air- and sea freight transport decreased remarkably as well as authorities and companies in the logistics industry sometimes work only to a limited extent which causes considerable delays - e.g. when processing permission applications or customs clearance.
But even during these times some of the companies and production sides continue to operate under difficult circumstances accordingly the dependence on the reliable supply of raw materials and logistics services becomes more and more important.
We continue to support our customers with reliable logistics services!
With certain precautions netcon int. GmbH keeps on working and our team continues to provide our customers with reliable logistics solutions for the delivery of goods as well as the supply of needed materials by land, air, and sea.
Especially in the field of explosives and the transportation of dangerous goods, in general, the logistics chains are subject to increased requirements. However, even under these special conditions we are able to support the worldwide economy due to our established transport routes and our strong partner network.
Even in the event of unpredictable situations such as last-minute changes in timetables, production processes, or cargo clearance we are able to react quickly due to our strong logistical structure so that we can offer our clients storage capacities or other supplementary logistical services for example.

#netconint #dangerousgoodslogistics #hazardousgoods #oceanfreightsolgistics
Logistic solutions to Dubai, United Arab Emirates, UAE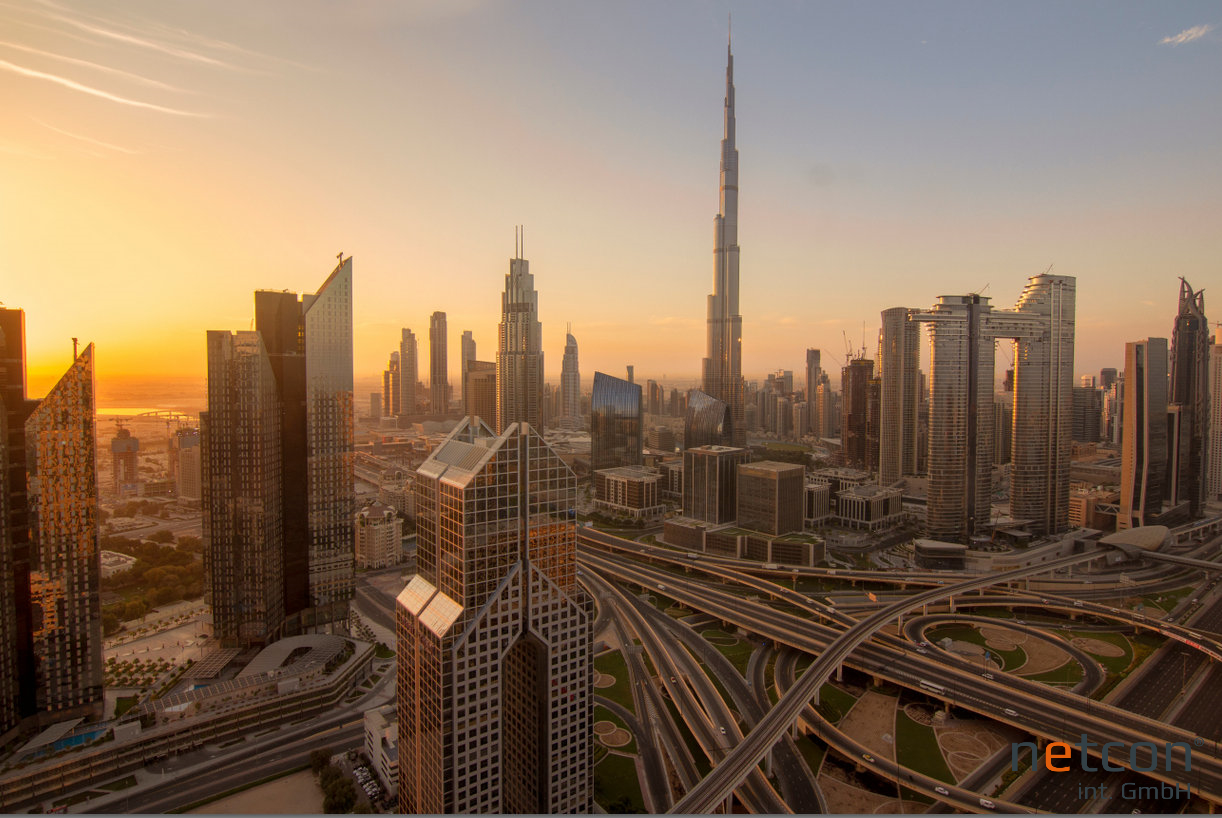 netcon int. GmbH – DG-Industrial
In February some representatives of our dangerous goods department had been guests in Dubai, the United Arab Emirates, to talk to our valued Arabian business partners personally about past projects as well as current and future (dangerous goods-) supply chains and logistical processes in order to potential optimizations.
With over three million inhabitants and more than 15 million visitors a year, the impressive city at the Persian Gulf has developed into the economical, cultural, political and touristic hot spot of the Emirate and represents an important sales market for a wide range of German and European companies with various products – such as from the chemical industry.
With one of the world's largest airports – Dubai International Airport (DXB) – and one of the world's largest artificially created deep-water / container ports – Jebel Ali Port (15 million TEU ( twenty-foot equivalent unit ) per year – Dubai has an excellent logistical infrastructure by air and sea for a wide range of conventional and dangerous goods.
Depending on the export location we supply our German, European and Arabian customers with excellent ocean and air freight logistic solutions via our Northern German and European seaports and airports. Further to the logistical operations in Europe, we can offer additional and large-scale after-sales services due to our strong partner structure and these ensure the complete supply chain - from the consignor to the consignee.

#netconint #dangerousgoodslogistics #hazardousgoods #oceanfreightsolgistics #explosives
Transport of Michael Patrick Kelly's "Peace Bell"
netcon int. GmbH - Fine Art Logistics

netcon int. GmbH is moving Michael Patrick Kelly's PeaceBell on its tour through Europe!
From the 3rd. of November 2019 to the 5th. of Janunary 2020 the so-called "PeaceBell", an artistical masterpiece of the artist Michael Patrick Kelly, is exhibited in the Ludwig Museum in Koblenz.
As a sign of peace, the PeaceBell was created exactly 100 years after the end of the first world war and thereby it includes a very special and important message for the present time.
We are proud to be part of this project and we're wishing great success to the artist and the team of artStar Verlag!
#artlogistics #fineartlogistics #netconint #oceanfreight #artexhibition
East Frisian Cooperation - Popper Folkerts Foundation

netcon int. GmbH - Fine Art Logistics

During these days netcon int. GmbH processed a comprehensive Art Exhibition by one of the most considerable East Frisian Artist "Poppe Folkerts", from the island Norderney to the Urban Museum Kalkar.
On the picture, we can see the grandchild of the 1949 passed artist, Mr. Hayo F. Moroni (right), as well as our Managing Director Tjardo Frei, who visited the impressive gallery for the packaging works personally.
The Art Exhibition "von Meer, Fluss, Land und Leuten", taking place from the 15th. September to the 5th. January, in the Urban Museum ob Kalkar - http://www.freunde-kalkars.de/.

On one hand, we are very pleased to be part of such an important project and artist for the region, and on the other hand we would like to thank Mr. Moroni for the very kind and interesting contact.
We are looking forward to future projects together!
#netconintgmbh # netconinternational #arttransport #exhibitionlogistics #Poppefolkerts
Pyrotechnics/Fireworks for Cannes, FR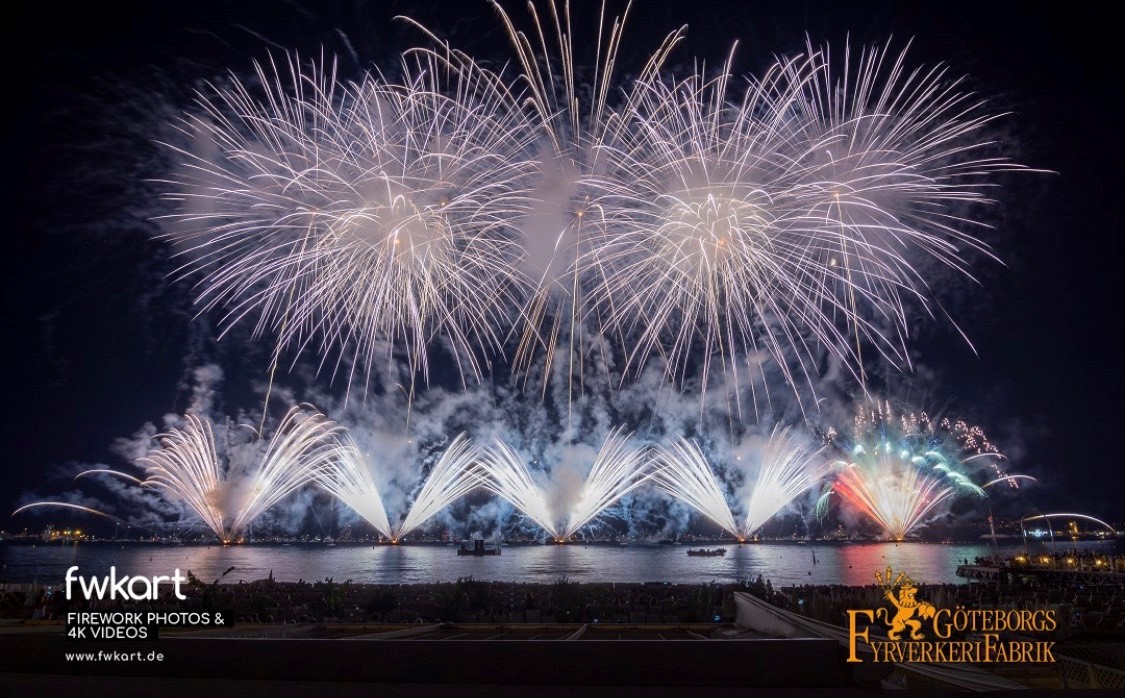 netcon int. GmbH - DG Industrial

In our current project insights, we already mentioned and reported about the spectacular show as well as the great and annually pyrotechnics-project FESTIVAL INTERNATIONAL D'ART PYROTECHNIQUE, in Cannes, France.
The international transport of dangerous goods class 1 (explosives) - in this case, pyrotechnics of class 1.1G, 1.3G, 1.4G - is both, for ocean freight, land traffic and airfreight, subject to a wide range of strict legal and technical requirements, concerning to staff certification, equipment, vehicles, packaging, and documentation.
As specialists for the international transport of dangerous goods and explosives, we are exactly aware of what is required for the smooth processing of such a movement, and provide our customers with high class and reliable solutions.

#netconint #netconinternational #dangerousgoodslogistics #pyrotechnicstransport #explosiveslogistics
Exhibition of Armin Müller-Stahl, St. Petersburg, RU
netcon int. GmbH - Fine Art Logistics
This year netcon int. GmbH was privileged to process a very special and namable Exhibition- and Art-Project.
In the spring of 2019, as part of the German Week, the exhibition "Dialogue of Generations" took place in the Pushkin Museum of Saint Petersburg.

The artist and Oscar-nominated actor Armin Müller-Stahl, as well as the gifted young artist Leon Löwentraut, presented in total 93 of very unique and valuable works on two floors.

The transport itself took place from two locations in Germany and included the whole and entire processing from nail to nail, including packaging works, insurance arrangements, import and export customs clearances (CARNET ATA) as well as setup and downsizing work.
Both, the transport as well as the exhibition itself were, based on very professional involved teams and a unique location in the historic premises of the Pushkin Museum, a great success.
We are looking forward to future cooperation and wishing the artists great success in the future!
#netconintgmbh #netconinternational #artlogistics #exhibitionlogistics #netconintfineartlogistics


netcon int. GmbH on Instagram!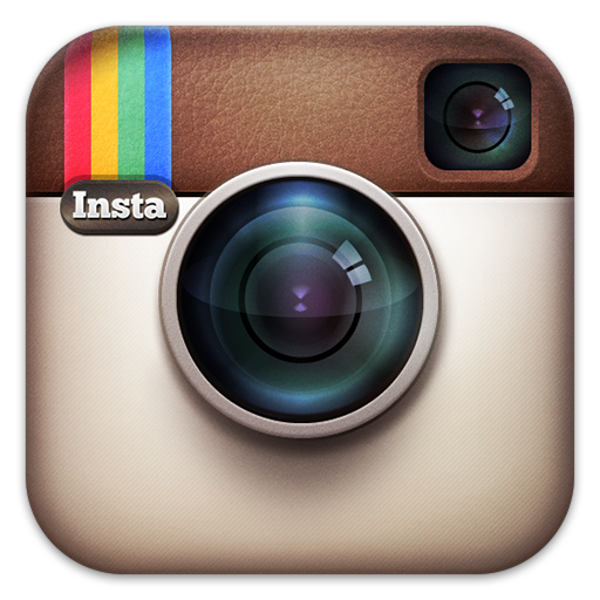 News, impressions, projects - both, from the sector of our international Waste- and Dangerous Goods Logistics as well as from the exciting sector of our Exhibition- and Art-Projects!

By now netcon int. GmbH is available on Instagram with our two business areas "DG-Industrial" and "Fine Art Logistics".

Follow us via https://www.instagram.com/netcon_int/ or search for "netcon int." in Social Media.
We are looking forward to new followers!
#netconint #netconinternational #fineartlogistics #dg-industrial #dangerousgoodslogistics #artlogistics #wastelogistics