You have a cargo? We have a solution!
Ocean Freight
Thanks to regular departures by our independently selected partner shipping companies, we serve almost every national and international port around the globe thereby providing customers with secure, reliable and comprehensive shipping services for a huge range of cargos around the entire world.


Our long-term transportation skills include the following goods:

Conventional cargoes


Project cargoes (out-of-gauge, big & heavy)


Roll-on roll-off cargo


RHazardous goods class 1 - explosives


Hazardous goods class 2-6, 8, 9


Defence equipment (civilian/military), components and munition


Waste material (haz- / non haz)
Next to the main-carriage by liner vessel itself, we furthermore provide a wide range of logistical side services, such as customs clearance, truck haulages or packing of cargo carriers, to ensure the entire processing from shippers to receivers door.

Click here to learn more about:
Tramp-Shipments (full & part-charter)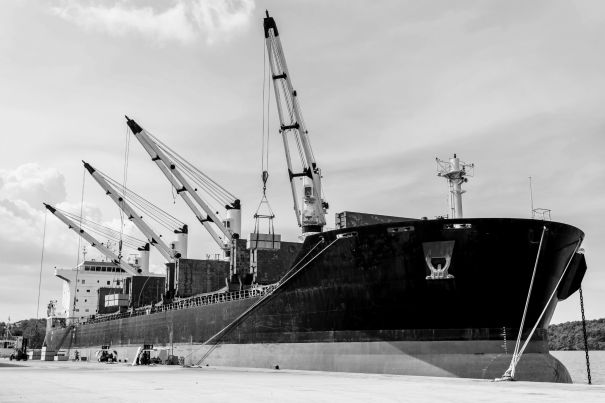 Chartering a whole vessel, or partial load, from the tramp market is especially suited to high quantity cargo (e.g. bulk/mass goods), special goods and circumstances (e.g. hazardous goods) or oversized/heavy-load project cargos, due to economical reasons or time pressure.
Depending on cargo requirements, it may be possible to individually tailor the type of chartered vessel or conditions (e.g. freight space/costs, timeframe, chartering time period, type of ship).


Our expertise covers the following cargos:

Bulk cargoes


Project cargoes (out-of-gaug/ big & heavy)


Hazardous goods class 1 - exploives


Hazardous goods class 2-6, 8, 9


Containerised cargoes


Waste material ( haz- / non haz)


Roll-on roll-off cargoes

As an experienced partner in the sector of the international ocean traffic, we are looking forward to build an individual and competitive solution for your cargo and requirements.
Turnover, Port- & Terminalhandling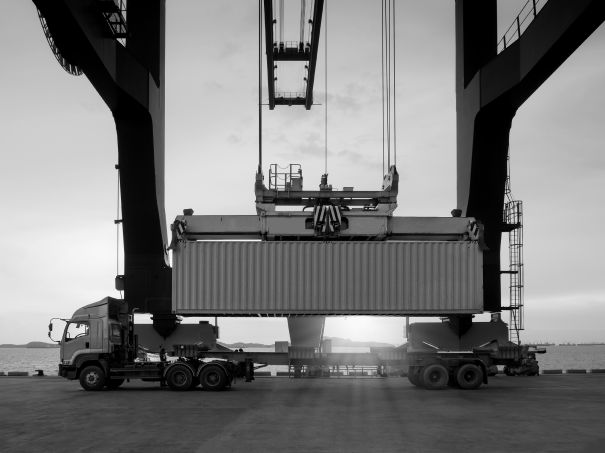 In addition to the import- and export-handling in one of our German and European seaports, we also offer our customers international transshipments of a wide range of different cargoes, such as project cargoes, containers, ro-ro cargoes or hazardous goods via scheduled and chartered ships.
Individual port requirements and handling methods in the field of customs clearances, terminal handling or delivery and collection methods can pose significant difficulties if handling is incomplete or incorrectly performed. This may lead to financial loss and delays, which is why you should always have an expert verify the procedures.


Our expertise covers the following services:

Applying for specific port numbers


Customs pre-declarations (e.g. in the case of goods requiring permits)


Steps required by customs for approval (e.g. taking custody)


Issuance of specific documents


Accounting via specific IT-Port-Systems
Containerised General Goods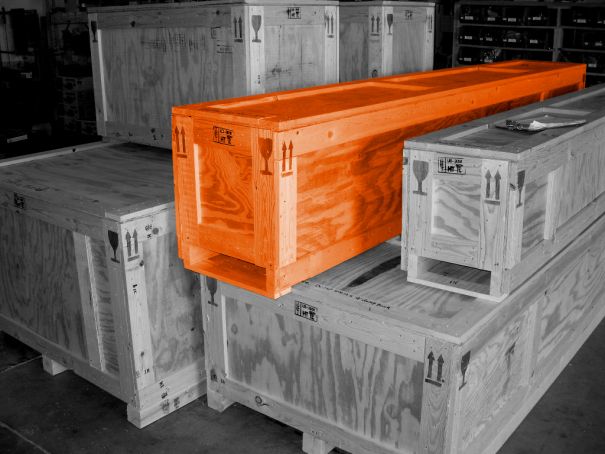 Today, a large proportion of the world's import and export cargo is transported as so called "conventional general goods" in standardised cargo carriers, such as ISO containers:

Cargo on EUR- and one-way-pallets


Cargo in big-bags


Cargo in wooden crates


Industrial/mechanical components


further
According to dimensions, weight or quantity of the cargo netcon int. GmbH offers its customers an individual fitting and economic solution, based on a range of different equipments types which matches the requirements of every cargo:

20ft. & 40ft. standard/hardtop container


20ft. & 40ft. flat rack/platform


20ft. & 40ft. open top container


20ft. & 40ft. high cube container


further container types/dimensions
Furthermore netcon offers its customers services from the field of seaworthy packing and stowing, pre- and on-carriage, customs clearance and further, to ensure a comprehensive transport solution vom senders to consignees door.

Learn more about our additional services:
Seaworthy Stowing & Packing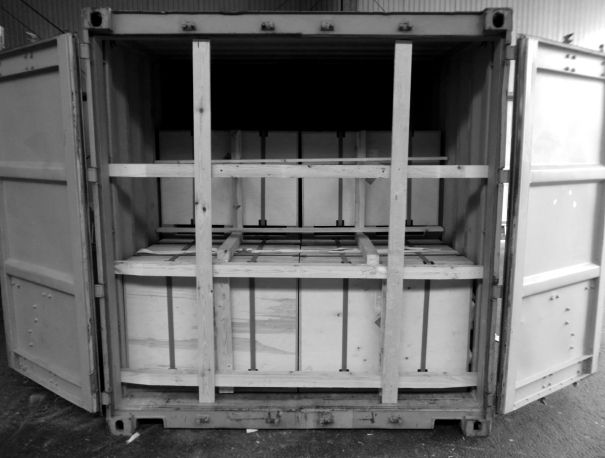 The seaworthy stowing of cargo carriers, such as containers, flat racks or pallets, is an important part of every sea, air or land-based freight shipment (rail or road) and is essential for protecting the cargo and it's environment (e.g. rolling movements of ships or truck braking manoeuvres).
Such shipments must also comply with individual guidelines and official, internationally-applicable regulations and, in the case of class 1 hazardous goods (explosive) in particular, goods need to pass through specific monitoring bodies before they can be released for despatch and subsequently shipped or transported.
Besides sustainable load securing, the following points concerning seaworthy storage must also be observed for transportation:

Condition of the cargo carrier/sufficient certification


Use of approved dunnage and lashing material


Fumigation of cargo carriers (if required)


Packing certificates must be issued


Sealing of the cargo carriers by customs


Sealing of the cargo carriers by the shipper


Correct labelling of the cargo carrier


Correct weight distribution
As experienced partner in the sector of securing and stowing of cargo carriers as well as packing and crating of goods, we exactly know what matters to ensure the safe arrival of the goods.

Following services belong to the competences of netcon int. GmbH:

Seaworthy stowing of containers and flat racks


Plywood and solid wood crates


Container slide-in floors


Anticorrosive coating (alu- & shrink-wrap)


Mobile packing teams


Dangerous goods packaging


We are looking forward to discuss this step in a personal conversation and to issue an individual loading plan.


Ro-Ro Shipments (roll-on, roll-off)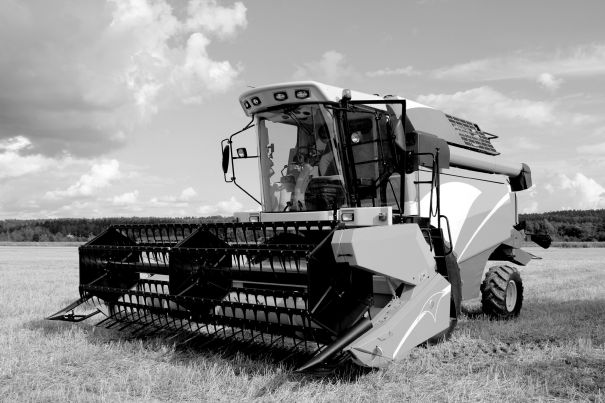 The field of ro-ro shipments offers a wide range of options and is divided into two different sub-areas: self-rolling and non-self-rolling cargoes.
Self-rolling cargoes are moved onto the respective modes of transport, such as ship, barge or pontoon using available proprietary drive systems or ro-ro loading ramps.


These include the following cargoes:

Trucks (military/civilian)


Cars (military/civilian)


Construction vehicles (excavators, loaders)


Cranes


Agricultural machinery


Armoured vehicles
In addition to the low demands on port infrastructure, this form of transshipment also offers significant time and cost savings.
Non-self-rolling cargoes are moved onto the mode of transportation via the loading ramp using specific semi-trailers and towing vehicles.

These include the following cargoes:

Project cargoes (e.g. turbines)


Military aeroplanes


Civilian aeroplanes


Track vehicles
This type of transshipment is used for a range of reasons, such as special port infrastructure characteristics, a lack of attachment points on the cargo or other economic aspects.

Just ask us to learn more about our possibilities.