You have a (dangerous) cargo? We have a (safe) solution!
Dangerous Goods
Dangerous Goods - Class 1
The transport of class 1 goods is part of netcon's core competencies and is subject to a range of strict controls and extensive requirements on a national and international level. These requirements apply to materials, packaging, various forms of transportation, permits and documentation, and require expertise on a logistical level as well as the corresponding authorisation by the authorities.
Our extensive network and many years of experience in the international transportation of class 1 goods by sea, air and land enables us to implement an extensive and reliable logistical service which corresponds to the highest standards.
Our customer base from the sector of automotive, mining, chemicals and aerospace describe us as a constant, reliable and dedicated partner.

The class is divided into the following six sub-classes, listed in descending order according to the risk potential:

1.1. (mass explosion hazard (MEH))


1.5 (very insensitive substances with MEH)


1.2 (projection hazard – non-MEH)


1.3 (fire hazard, radiant heat w/o air pressure - non-MEH)


1.6 (extremely insensitive articles - non-MEH)


1.4 (minor risk of explosion)

Following goods in the sector of class 1 are part of our expertise:

Civilian explosives (e.g. mine excavation, blasting practice)


Fireworks, pyrotechnical parts


Civilian propellant (e.g. airbags, aerospace)


Military goods


Demilitarisation


Waste-Material / Scrap

Please do not hesitate to contact us for any further information or a specific solution.
Dangerous Goods – Classes 2-6, 8, 9
The transport of class 2-6, 8, 9 goods is a part of netcon's core competencies and is subject to a range of specific requirements on a national and international level, which apply to materials, packaging, various forms of transportation, permits and documentation.
Basis our long-term experience and our comprehensive pool of international partners, equipment and resources, we are able to provide our customers with a explicit flexible and competitive service in the sector of hazmat-logistics to, through or from Europe.

The various classes are divided as follows:

Class 2: Gases


Class 3: Flammable liquids


Class 4.1: Flammable solids, self-reactive substances and solid desensitised explosives


Class 4.2: Substances liable to spontaneous combustion


Class 4.3: Substances which, in contact with water, emit flammable gases


Class 5.1: Oxidising substances


Class 5.2: Organic peroxides


Class 6.1: Toxic substances


Class 6.2: Infectious substances


Class 8: Corrosive substances


Class 9: Miscellaneous dangerous goods

The following goods are examples of the classes above and are part of our main skill areas:

Fuels and oils


Lithium batteries


Waste-material/scrap


Chemicals


Paint
Storage of Dangerous Goods & Defence Equipment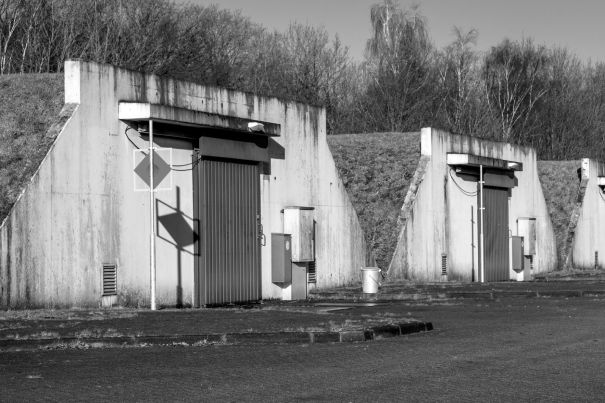 The proper and law-conformable storage of dangerous goods and defense equipment is subject to special restrictions and a steady supervision of the authorities.
netcon int. GmbH offers its customers the storage in certified and partly guarded facilities.

These facilities allow us to provide storage services for the following goods:

Dangerous goods class 1 – explosives



Dangerous goods class 2-6, 8, 9



Goods as per Weapons Act



Goods as per War-Weapons Act
Civil & Military Defence Equipment
The transportation of military and civilian defence equipment, such as ammunition, by land, see or air is subject to clear national and international statutory regulations and very strict controls.
Based on our comprehensive knowledge, an established network of proved partners and years of experience in the sector of Europe-wide and international logistics of goods subject to the legislation of civil and military defence equipment as well as explosives, we are provide our customers with a wide range of solutions and services for import, export and transit:

storage of defence equipment, ammunition and explosives


Europe-wide land based-haulages


international transport solutions by sea and air


seaworthy stowing and packing of cargo carriers


import/export and transit clearance


Europe-wide permit applications


The sector of defence equipment is divided in the following sub-areas:
War weapons
War weapons solely refer to military goods, such as tanks, fighter jets, fully-automatic weapons, specific types of munition and armour. These goods are generally subject to strict controls as well as the German Foreign Trade Act (AWG), the German Foreign Trade Ordinance (AWV), the War Weapon Control Act (KrWaffKontrG) and a range of other international laws.
Miscellaneous defence equipment
Miscellaneous defence equipment includes both military and civilian goods, such as special equipment (radar, radio technology etc.), sports and hunting weaponry, certain explosives and various munition.
They are not subject to the War Weapon Control Act but there may be other national and international laws and provisions (e.g. WaffR, IMDG code, SprengV which apply, depending on the characteristics of the goods or hazardous good class (e.g. munition).

Our experiences are covering the following areas, amongst others:

transports for demilitarisation


transports of ammunition


transports of propellant


transports of self-roling goods

As established counterpart in the sector of civil and military transport solutions, we obviously own all relevant govemmental certifications.
Please inquire same in written.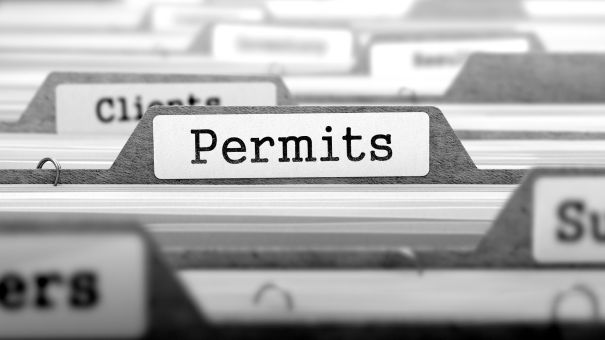 The documentation required for certain dangerous goods, or those subject to permits for other reason, includes not only an export/import license, but also further permits to meet the requirements of transportation, storage or transshipment. These permits depend on the cargo type or originating/receiving/transit country or port.


In the Federal Republic of Germany, these include the following (amongst others):

Permits for intra-Community movements of explosives (in accordance with SprengV (German Explosives Act))


Shipment permit (in accordance with WaffR (German Weapons Act))


BKA (German Federal Chancellery) permit (in accordance with WaffR (German Weapons Act))


War weapons permit (in accordance with KrWaffKontrG (War Weapons Control Act))


Route determination (in accordance with GGVSEE (Maritime Dangerous Goods))


Transshipment/storage permits from individual port authorities

And in other European countries:

Transit permits including escorts (Northern, Western, Eastern, Southern and Central Europe)


Consent for import/export/transit in the Netherlands, Belgium


Transshipment permits
Seaworthy Stow of Cargo Carriers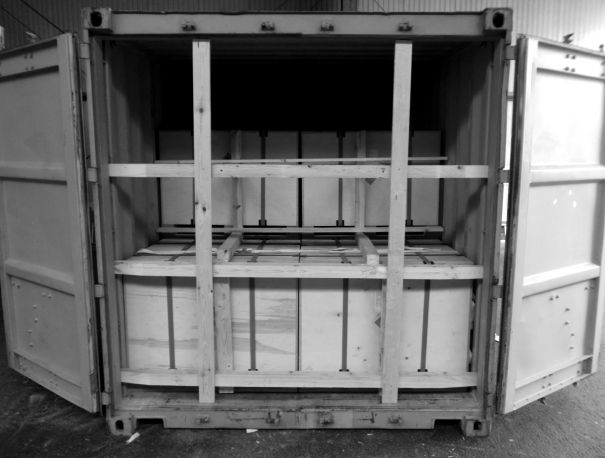 The seaworthy storage of cargo carriers, such as containers, flat racks or pallets, is an important part of every sea or land-based freight shipment (rail or road) and is essential for protecting the cargo and its environment (e.g. rolling movements of ships or truck braking manoeuvres).
Such shipments must also comply with individual guidelines and official, internationally-applicable regulations and, in the case of class 1 hazardous goods (explosive) in particular, goods need to pass through specific monitoring bodies before they can be released for despatch and subsequently shipped or transported.
Ensuring cargo is properly stored and seaworthy is also a fundamental principle of risk management and a prerequisite for comprehensive insurance cover, such as in the event of a traffic accident.

Besides sustainable load securing, the following points concerning seaworthy storage must also be observed for transportation:

Condition of the cargo carrier/sufficient certification


Use of approved dunnage/lashing material


Fumigation of cargo carriers (if required)


Packing certificates must be issued


Sealing of the cargo carriers by customs


Sealing of the cargo carriers by the shipper


Correct labelling of the cargo carrier

Based on the steady implementation and our comprehensive experience in the sector of stowing and securing, we exactly know what is required in regards to ahead mentioned points and the safe arrival of your goods.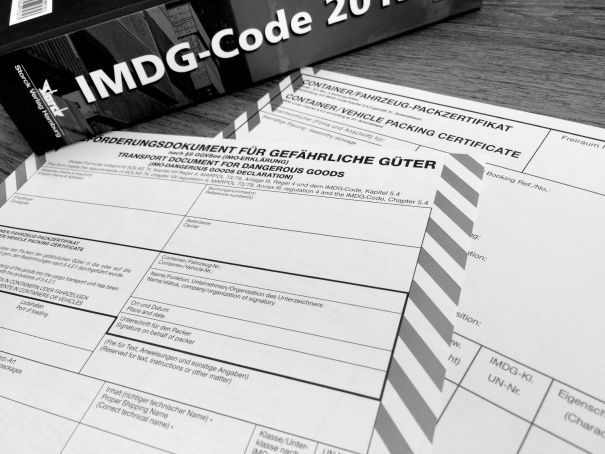 Complete documentation that complies with all the applicable national, European and international regulations is a basic requirement for every cargo of hazardous goods by sea, land or air:



IMDG (International Maritime Dangerous Goods Code)

IATA (International Air Transport Association)

ADR (European Agreement concerning the International Carriage of Dangerous Goods by Road)

ADN (European Agreement concerning the International Carriage of Dangerous Goods by Inland Waterways)

RID (Regulations concerning the International Carriage of Dangerous Goods by Rail)
Consulting & Project Planning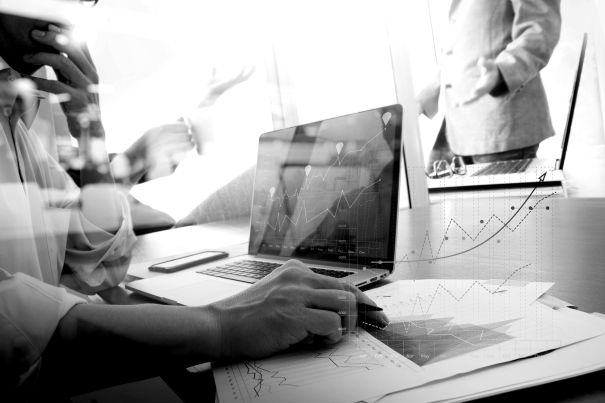 The transportation of hazardous goods and related activities, such as storage, transshipment and documentation, are subject to strict laws, requirements and controls on a national and international level, which is why expert planning is essential.
The ever-changing circumstances and a multitude of regulations, laws and restrictions on individual loading, discharge and transit ports/countries, mean that there is not always a permanent transportation solution when it comes to transporting hazardous goods.
Our many years of experience in international land-, sea- and airborne logistics for hazardous goods mean that we always have the latest information at our disposal and are in a position to devise, finalise and implement the optimal solution for your cargo.